We write your sub plans so you don't have to!
Daybreak Lesson Plans are Perfect for…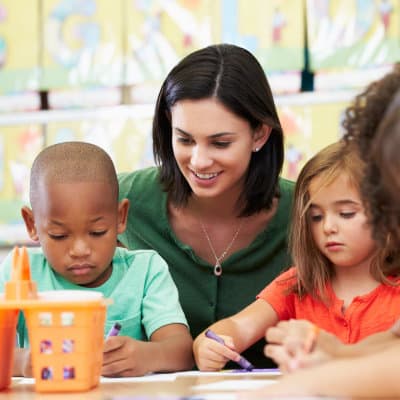 Teacher Emergencies
You (or your child) caught the virus flying around classrooms and you can't make it to school to get your sub plans ready
You have a family emergency and have to care for loved ones during the school day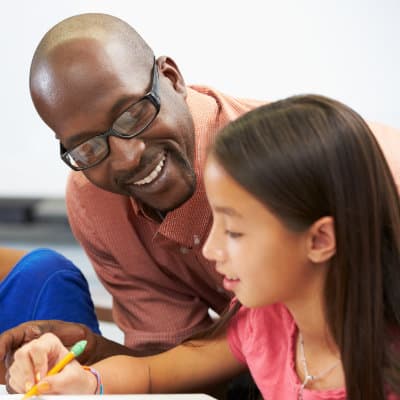 Teacher Training Days
Another teacher training day? That means I will spend 1-2 hours writing the detailed plans for my substitute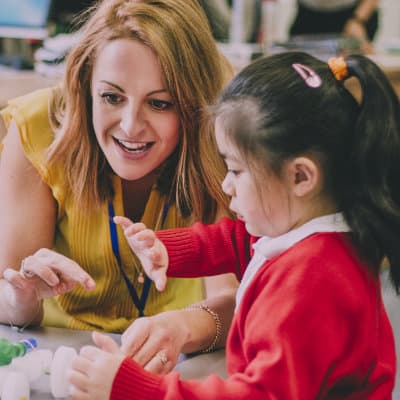 Coaching
As the instructional coach, how can you make it easier to share best practices with your teachers?
Have you ever needed emergency substitute plans at the last minute?
Typically, teachers will go to work ill, or run into school to make copies of worksheets for students only to turn around and fall into bed because it takes too long to write the quality plans you want to leave for your guest teacher. Perhaps you call your colleagues and ask them to help you out if there is an emergency. Are you tired of spending 1 to 2 hours planning for instruction when you are out for a teacher training?
Welcome to Daybreak! We have solved this problem for you! In less than 10 minutes, you can download quality, engaging, and scripted Common Core based lessons that fit with your instruction. Simply choose your grade level and corresponding standards then download and send them to your secretary or substitute. Minimum copies required and lessons include exit tickets so you will know what was learned in your absence.
We offer a variety of options to meet your needs.
1 Hour Math Lesson with a Game/Activity ($4)

Half Day ELA or Math Lessons ($6)

Closer Looking ELA Lessons ($4)
ELL Newcomer Lesson Plans ($4)
*Combine 2 Half Day Lessons to create a full day of plans ($10-12)
What Our Customers Say
---
"The Math and ELA lessons were both centered around one story, it was organized and laid out in a SUPER easy format that any sub could follow."
W. Sandlin Kindergarten Teacher
"I used this for sub plans and it was very thorough." (Purchased the 4th Grade Math Place Value Lesson)
Amy C. 4th Grade (Teacher Purchased at our TpT Store)
"This was a great resource and I was able to use a portion of it for my substitute. Thanks!" (Purchased the 2nd Grade Math Tell and Write Time to the Nearest 5 Minutes Lesson)
Kristine H. 2nd Grade Teacher (Purchased at our TpT Store)
"Great backup for unexpected call offs." (Purchased the 3rd Grade Math Multiplication Properties lesson)
Rose A. 3rd Grade (Teacher Purchased at our TpT Store)
"If a substitute were utilizing these plans, I do not feel that a day of learning would be wasted. I do appreciate that there are opportunities for breaks and that the lessons are divided into segments; so it would be easy to have a stopping point and the teacher could even return to the point where the substitute left off."
W. Brown 4th Grade Teacher, Elmhurst, IL
The lesson was well thought out and written for a sub to follow. The most appealing part of this lesson was that it was done for me! (5th Grade Informational ELA lesson "Glaciers")
Pam E. 6th Grade ELA Teacher
"The downloading of lesson plans was super easy and the lesson plans look fabulous! Love the text and consistent design throughout the website and lesson plans and love that you can edit/type into the classroom schedule & logistics file then send them electronically. So helpful and easy!! The font selection and colors are great! I could imagine everything running so much more smoothly and less hectic if I was able to have a lesson plan that I could send electronically to my school/sub in the way that you have provided."
C. Kubiesa
"Students seemed engaged with the lessons. They especially liked the book format and interpreting the pictures. They not only enjoyed drawing pictures of glaciers and doing the thinking, but it also seemed to really reinforce how to interpret and use details to support their interpretations. I liked that the lesson was a mixture of both language skills and science! These students have a lot of good things to say when it comes to discussion."
C. Ramos 4th Grade Substitute Teacher, Hollister CA
"I loved the detail of each lesson! The teacher script was dynamic and age appropriate, and the format was easily transferable to my other ELA lessons ("put it in your pocket to use for later," "respectfully sit next to your partner," etc.)"
R. Nelson Kindergarten Teacher
"With these substitute plans I definitely think my students would have a productive day of learning when I am absent because it is much more detailed and rigorous then the lessons I normally leave for a sub."
A. Dickison 2nd Grade Teacher
"These saved me, thank you!" (Purchased the 5th Grade Informational ELA: "Food Chains & Food Webs" lesson)
"The Math and Science Maestro" 5th Grade Teacher (Purchased at our TpT Store)
"A great resource to have in my emergency sub plans. All the info at a sub's fingertips. Thanks!" (Downloaded the FREE Editable Classroom Logistics Page)
Mary A. Elementary Teacher (Purchased at our TpT Store)
"The substitute noted that the lessons were very structured and all the kids responded well and were all on the same page. I like how the lessons are very scripted for the substitute as well as the step by step process and the small amount of materials needed to make the lesson plan."
L. Gadd 2nd Grade Teacher
"I like that I can filter by grade and/or subject on your website. It was also really nice to see brain break suggestions imbedded in the lesson plans!"
Y. Guzman Assistant Principal Chicago Public Schools